[So, ever since he's found the network, Arthur has been
so excited
at finding a bunch of new people to talk to. And he's been trying quite hard to talk with everyone! Over the past few days, he's left a series of messages on the network of varying levels of unimportance. Indulge him? Tell him to quit spamming with this mess? Pick your poison; just specify which message you're replying to!]
[Text and Picture, Backdated to Saturday, May 25]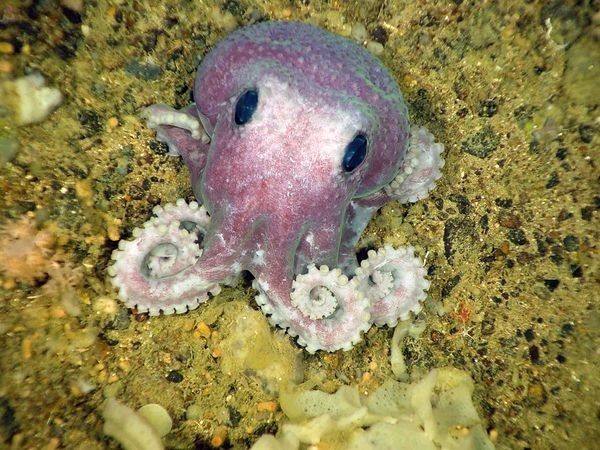 HOW HARD DO YOU THINK IT WOULD BE TO ADOPT ONE OF THESE
IT WOULD BE GREAT WE COULD HAVE SO MUCH FUN TOGETHER
[Video, Backdated to Sunday, May 26]
[So it's late at night, but look, there's Arthur making another video transmission. He's pointing it at the TV, which is playing a commercial for some spray-can sealant that seals stuff so well, it can even make a functional raft out of a screen door.]
Do you think that stuff actually WORKS?
[Video, Backdated to Monday, May 27]
[The video feed opens, and once again, Arthur is sitting there with Slippy, his goldfish.]
Look! Slippy's learned a new trick! Slippy! What's four plus four?
[The fish will swim around in a quick figure 8. It can't really do math; it just knows that when Arthur asks it what four plus four is, it is to swim around in this pattern.]
OUTRAGEOUS, isn't it?
[Doodle on a Paper Bag, Backdated to Tuesday, May 28]
[Arthur's stuck in traffic, so what better way to pass the time than to doodle on a paper bag? He's made a goofy cartoony drawing of a smiling fish with a speech bubble proudly proclaiming "HELLO!" to everyone.]
[Forwarded Email, Backdated to Wednesday, May 29]
[Arthur has decided to brighten everyone's day, so he has forwarded an email to the entire network! It's quite obviously a forwarded email and not something Arthur has written himself (attached is a list of email addresses of every poor person who was ever sent this thing, and it's probably been making the rounds since 2003 or so), but it's still bad enough.]
just remember that you are important
S~M~I~L~E
*~*~*~*~*~*~*tomorrow is going to be a great day*~*~*~*~*~*~*
[The message runs on a lot longer in a similar fashion all "inspirational"-like and in "whimsical" purple Comic Sans. He really shouldn't pass on any more emails Granny Curry sends him...]
[Video, Thursday, May 30"]
[Arthur's cheerfully waving at the camera before starting to speak.]
So, I got thrown out of the grocery store today! Can you BELIEVE that? All I was trying to do was to have a nice conversation with the lobsters, and they threw me out, just like that! I was even trying to be quiet about it, too...!
[And now he's holding up a live lobster.]
At least they still let me take Charlene here home!